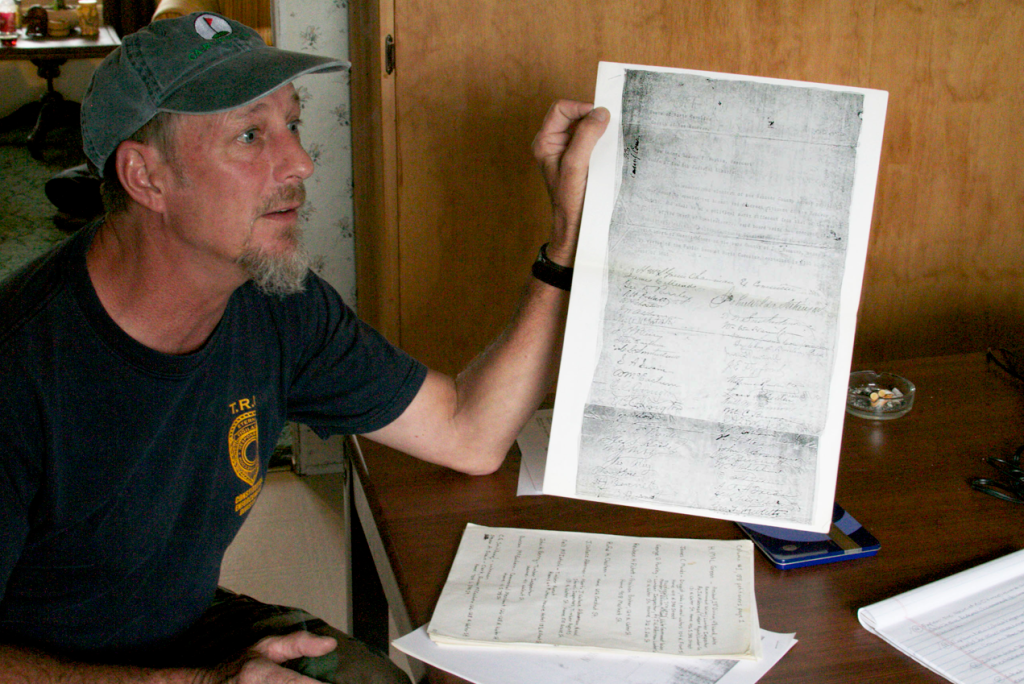 Kent Chatfield talks to director Chris Everett (photo by Jesse Kale)
Yes, the blog post title is real. It's referring to an 1898 petition by white folks in North Carolina to "re-establish in North Carolina the SUPREMACY of the WHITE RACE. The CAPS are not mine. You can take a look at a snapshot of the first six articles after the jump, and stay tuned for updates on our documentary Wilmington on Fire for more info.
Director Chris Everett is doing an outstanding job with production and we will have some clips for you to see very soon!
Check out the petition…