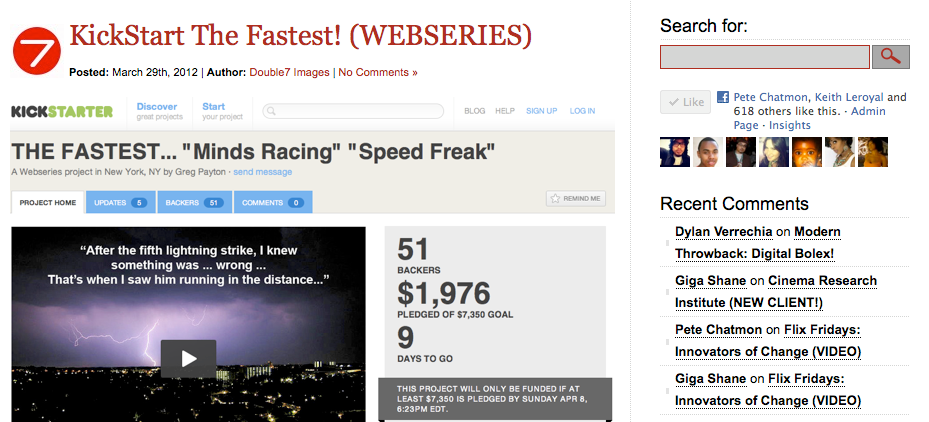 We love to support our Squad and today it's all about Greg Payton of C3 Stories and his new webseries project THE FASTEST:
The Fastest is a sci-fi action series in which citizens of the small borough of Tran's Port, find themselves moving and thinking at light speed after an accident affects random inhabitants in strange ways.
If you love comic books and superheroes then this is probably for you! Visit the KickStarter page for more info!