Episode 75: Above the Line w/the Queen Hussy Team! (Wed. 10/5 @ 9pm EST)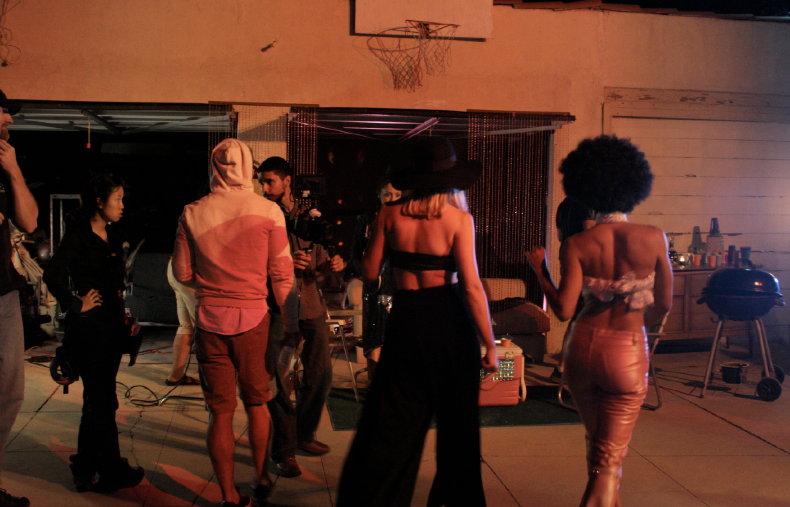 Wednesday, October 5, 2011 – 9pm E.S.T.

As written by my co-host Mr. Anthony Artis:
On the next Double Down Film Show, we'll have a round table conversation with the above-the-line team of the hot new 70's web series, Queen Hussy. In this special in-depth case-study, Creator/Actress – Hannelore Willams, Director – Pete Chatmon and Producer – Nicole Sylvester will reveal all the behind-the-scenes prep, logistics and execution that went into creating their wild and hilarious new period piece web series…
– Why shoot a WEB SERIES and not a short?
– What do you need to know if your project involves NUDITY?
– How can you pull off a PERIOD PIECE on a budget?
– What are the challenges of STARRING in your own project?
– How do you hire a WEST COAST crew if you're on the East Coast?
We'll dive into the answers to all these questions and more on the next Double Down Film Show. Never be alone on-set again. Learn from fellow indie filmmakers who've blazed the trail already. Every Wednesday at 9pm E.S.T.
(WARNING: This Video Contains Adult Language, Humor and Nudity)
Filmmaking Reality Starts Here.
Podcast: Play in new window | Download